The taste of summer.
Striking the perfect balance of tart and sweet, this summer orange differs from other California orange varieties with its thin, slightly pebbly rind and occasional seeds.
Valencia oranges are extremely juicy, and are perfect for a freshly-squeezed mimosa, smoothie, or the classic freshly-squeezed glass of orange juice. Valencia oranges can also be segmented, sliced and zested to boost the flavor of any recipe, and can be charred on the grill to up-level the flavor of all summer grilling recipes. Just remember to bring your citrus to room temperature before cooking with it to ensure you get the most juice.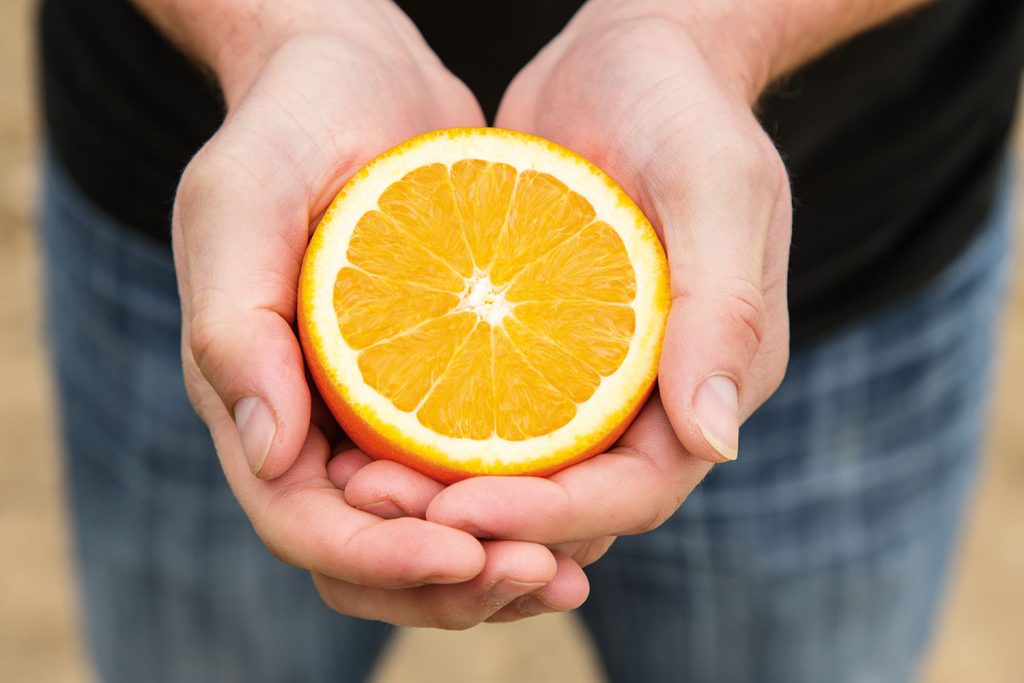 An excellent source of vitamin C (70% DV) and folate (20% DV), Valencia oranges are in season February through early November with peak availability from July through October.