Orange Green Tea Sparkler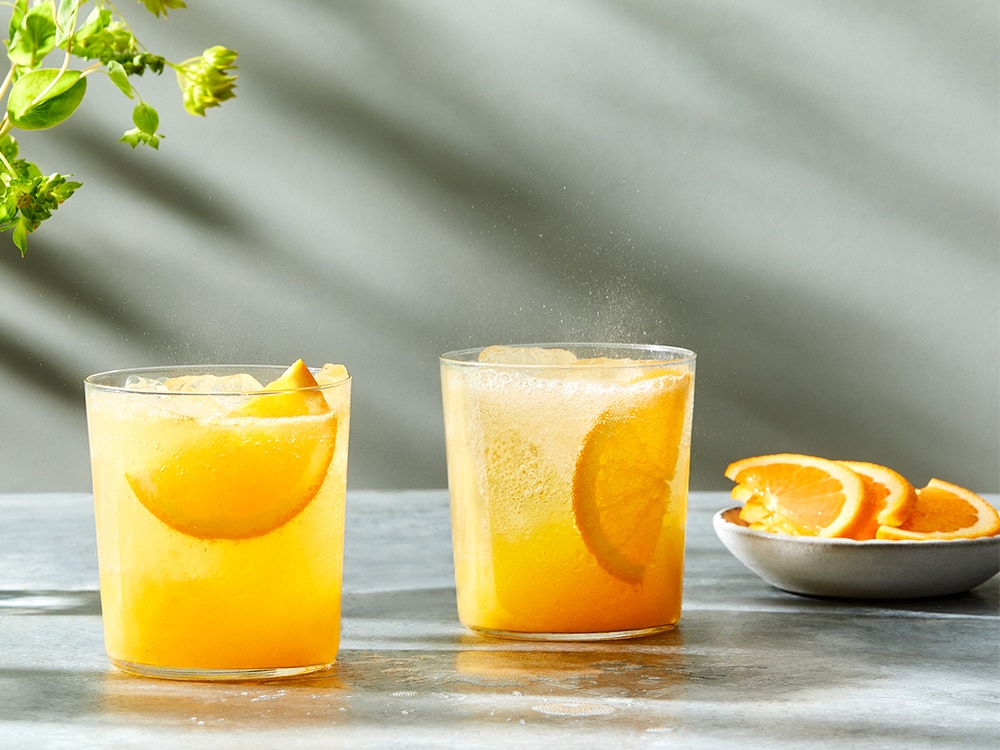 Ingredients
1 green tea bag, or the equivalent in loose tea
2 teaspoons honey
1/4 cup freshly squeezed orange juice
1 California Valencia orange wedge for serving
Sparkling water
Directions
Boil a kettle of water and put the tea bag in a mug.
Pour 8 ounces of boiling water over the tea and stir in the honey. Allow the tea to steep at room temperature until cool.
Fill an 8-ounce glass with ice and add 1/2 cup of the tea, the orange juice and an orange wedge.
Top up with sparkling water, stir gently.